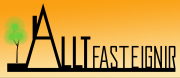 ALLT FASTEIGNIR Grindavik-Reykjavik-Reykjanesbæ-Vestmannaeyjum
Solareignir sími 898-1233
5605500 - www.alltfasteignir.is

Löggiltir fasteignasalar innan Félags fasteignasala:
Þorbjörn Pálsson
Páll Þorbjörnsson
Gunnar Ólafsson
Hotel Cerro del Sol Alhambra Andalúsíuhérað Spánn ,
999 Finnst ekki/erlendis
180.000.000 kr.
450 m², sumarhús, 18 herbergi
Sólareignir - ALLT FASTEIGNIR - sími 560-5500 kynnir frábært og nútímalegt 15 herbergja 3ja stjörnu vetrar og sumar hótel í Granada, Andalúsíuhéraði á Suður Spáni
,
byggt 2002.
Sundlaug og garður, frábært útsýni. Staðsett 5 minutur frá Alhambra og 15 minutur frá Sierra Nevada skíðasvæðinu.
.
Í Andalúsíuhéraði er Granada sú borg héraðsins sem er sveipuð hvað mestri dulúð, fegurð og leynd. Granada er borg andstæðnanna, háskólaborg með heimsborgarbrag sem ber þess þó skýr merki að hafa verið síðasta vígi Máranna í vesturhluta Evrópu. Ótrúlega rík af miðaldasögu og ekki má gleyma Alhambrahöllinni, þeir sem heimsækja hana gleyma því seint.
.
Please kindly see below some details about it.
The Hotel Cerro del Sol is a boutique hotel classified as a three-star "enchanting rural hotel" with 15 rooms specially built in 2002 , and located 5 minutes from the Alhambra of Granada (the most visited monument in Spain, declared to be a World Heritage Site by UNESCO).
The hotel has gardens, a pool, some spectacular views, and highly personalized family service. Further, it has a very settled and happy clientele as testified in numerous positive views received by our establishment on websites such as Booking, TripAdvisor, and so forth…. In addition to the location (5 minutes from the Alhambra and 15 minutes from the Sierra Nevada ski resort), the key to our success is the strict management of the establishment and the attention to detail. To get to know it better, have a look at the hotel's seven-language website that has lots of visitor traffic and allows the hotel to sell itself:
http://www.hotelcerrodelsol.com
I'd also like to let you know that our interest is in selling 100% of our shares in the hotel company, free of charges and fees, and with or without staff as per the purchaser's preference, and all so that the transaction will be as easy as possible for both parties (in addition to tax benefits – there would be no VAT – the buyer would benefit from the fact that all contracts with tour operators, agencies, and so forth are current). In any case, if the purchaser prefers, we could also sell the building and its effects alone.
The sale price for the hotel is of 1,475,000€ (it's valued at around 2 million euros). In any case, the ROI with that price would be achieved in 5 years, something remarkably reasonable. Furthermore, we currently have a tax credit of around 250,000€ therefore any prospective buyer would benefit from not having to pay any taxes for the first quartermillion euros he or she earns with the hotel.
With regard to the sales positioning of the hotel, we use our location close to the Alhambra and the centre of Granada a lot, but also promote it as a quiet site with excellent views and a generous free car park for our guests (something very much in demand given that most Granada hotels do not provide parking, let alone for free!); also, our proximity to the Sierra Nevada ski slopes in winter and adventure sports during the spring and summer (rambling, riding, cycling, and paragliding), not to forget cultural tourism, tourism for specific groups such as persons with disabilities or those who like to see premier league football matches (we are 5 minutes from the Los Cármenes stadium), and of course business tourism given that we are barely 5 minutes from the Health Science Technology Park of Granada, are also our marketing assets. Finally, we also have agreements with the Andalucía
mus
federation (a very famous Spanish card game), organizers of the National cycling lap, some Catholic entities, and various automotive companies (Renault and Dacia) that usually rent the entire hotel for several months of the year. In summary, the idea of marketing and feasibility of it, given what we've done, is guaranteed.
In terms of billing levels and so forth, we prefer not to provide substantive information until there is a personal visit from an interested person and we have a letter of intent. Further, to be realistic, what you get from the business depends a lot on the experience and contacts of whoever buys it, on if it's a hotel chain, etc The important thing though is that the hotel currently works since we have already done the hard work, and it just a matter of continuing what we have done so far. Our figures can be audited if requested by any prospective buyer.
In conclusion, I believe that all of this provides you with a good picture of our establishment.
Obviously there is also the opportunity of just buying the property to transform it into a luxury home and take advantage of its amazing views.
Any option is considered, including price adjustments.
Allar nánari upplýsingar á skrifstofu eða:
Páll pall@alltfasteignir.is og Þorbjörn thorbjorn@alltfasteignir.is

https://www.google.com/maps/place/Hotel+Cerro+del+Sol/@37.163632,-3.5467371,18z/data=!4m5!3m4!1s0x1000000000000001:0xf36741e46c3fd922!8m2!3d37.163632!4d-3.545696
.

Reikna lán
Brunabótamat

0 kr.

Fasteignamat

0 kr.

Áhvílandi

0 kr.
Skráð

10. jan. 2018

Flettingar

951

Skoðendur

880
450 m²
18 herbergi
15 svefnherbergi